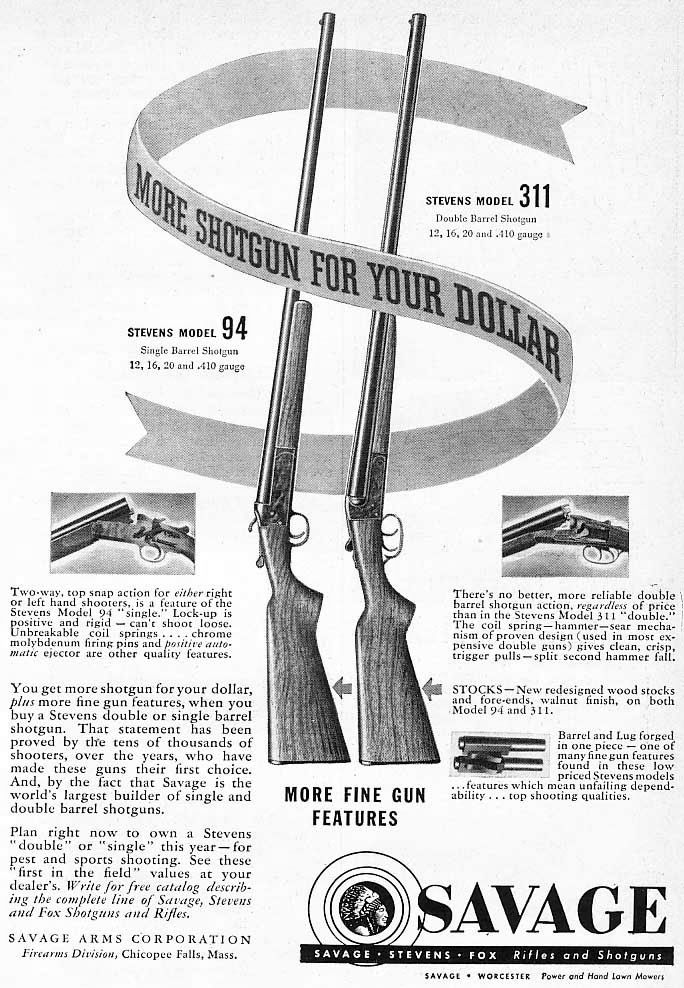 The Savage 94 single-shot shotgun recently came to my attention by way of helping a recently widowed friend. This shotgun is interesting for a number of reasons. It is one of the better single-shots, a light and handy gun and the stock isn't walnut or other hardwood but Tenite.
Tenite, an Eastman Corporation synthetic (cellulose acetate butyrate) from 1929 was much used in the 1930s for automotive parts. It weighs considerably less than wood and is quite stable. In keeping with Eastman's tradition of environmental consciousness, Tenite is made from 100% renewable softwood materials. It is GREEN! According to the fine Larry Sterrett article ("Tenite and the early synthetics in the Long Gun Industry", 1997 "GUN DIGEST"), Tenite was announced as a stock choice in 1939, put in use in 1940, shelved for WWII, reintroduced in late '45 or '46 and officially used until 1950. Apparently some old inventory of stocks got used up, and this continued until 1954.
Tenite can be molded to precise shapes, and therefore offered some advantages for gunstocks. It is not a particularly cheap product but had a track record in use as a material for US bayonet scabbards produced by Beckwith Manufacturing spinoff Victory Plastics as well as football helmets.
The rest of the gun is pretty unremarkable. It has seen quite a bit of use as evidenced by the well worn finish. However, it has been well cared for, there isn't much rust at all on it.
The 20 gauge is an appropriate choice for a gun this light. Most people will find the recoil of even very many 20 gauge rounds to be punishing and even one round of 12 gauge to be downright objectionable from a 5-1/2 lb gun.
We sold this gun for our widow friend. I'll get a chance to catch a couple of photos of it before it goes down the road because that friend wants me to clean it up for him. This will require at least partial disassembly.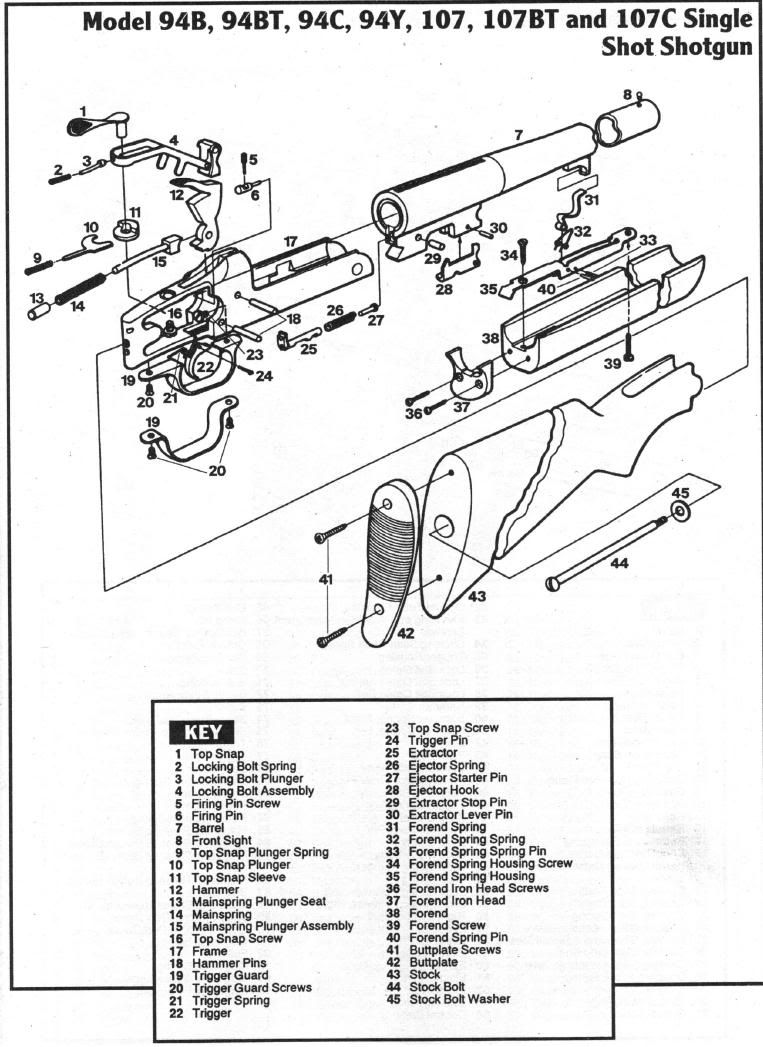 The 94B (which this is) isn't a particularly complicated mechanism. It has been around a long time because it works and it is durable. It was also inexpensive to manufacture and to buy and was a mainstay in farms all across the country. I'm sure Montgomery Wards and Sears & Roebuck sold many thousands.