I was recently gifted this book. I don't know that I should say who gave it to me as that might be a private concern for them. However, I am humbled and honored to have been given this particular copy. There really aren't words to express how I feel to have been considered worthy of this gift. Thank you.
---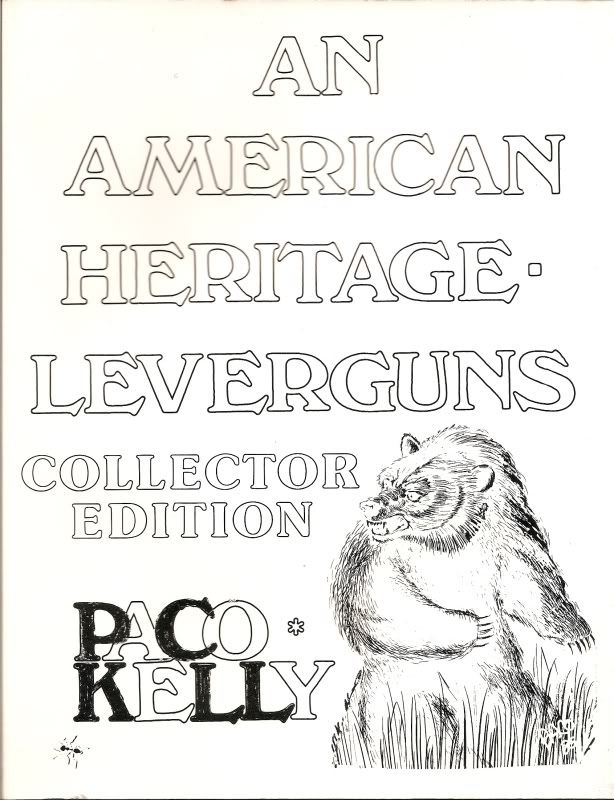 Paco Kelly has had a varied and truly storied career in the military, law enforcement, writing and as an inventor.
Back in 1985 he wrote this book,
An American Heritage - Leverguns
(ISBN 0-935737-57-X), about what was considered a mundane and obsolescent firearm, the leveraction rifle.
In just 163 pages he delivered a wealth of information (which I truly wish I had available to me then). This book has rightfully been appreciated by those in the know. Demand for this rare book has reached the point that it now trades for about $200.00 on the used book market. Even at that price it might be considered very undervalued.
You see, to get all the information here, you'd have to clip magazine articles on all the firearms and cartridges mentioned for the past 23 years. You still wouldn't have Paco's experiences or the results of all his experimentation (which most writers/editors wouldn't dare put out there).
As you might know, Paco Kelly has a founded
a forum just for leveraction aficionados
. If you have an interest, visit, you'll like it.