I'm back from a trip to
Reedville, VA
and
Tangier Island
which the wife and I took 7-12 Aug 2007. I don't publicize my departures for obvious reasons but sure did miss being home. I did, however, get to eat plenty of seafood, went to Tangier Island, visited the
Reedville Fishermen's Museum
and did some boating. Had an interesting time driving Missus Hobie (who returns to school today). This photo shows a typical Tangier Island crab shack and working boat. You can't see the dwelling portion of Tangier Island in the photo as it looks out away from "town" and the wharf.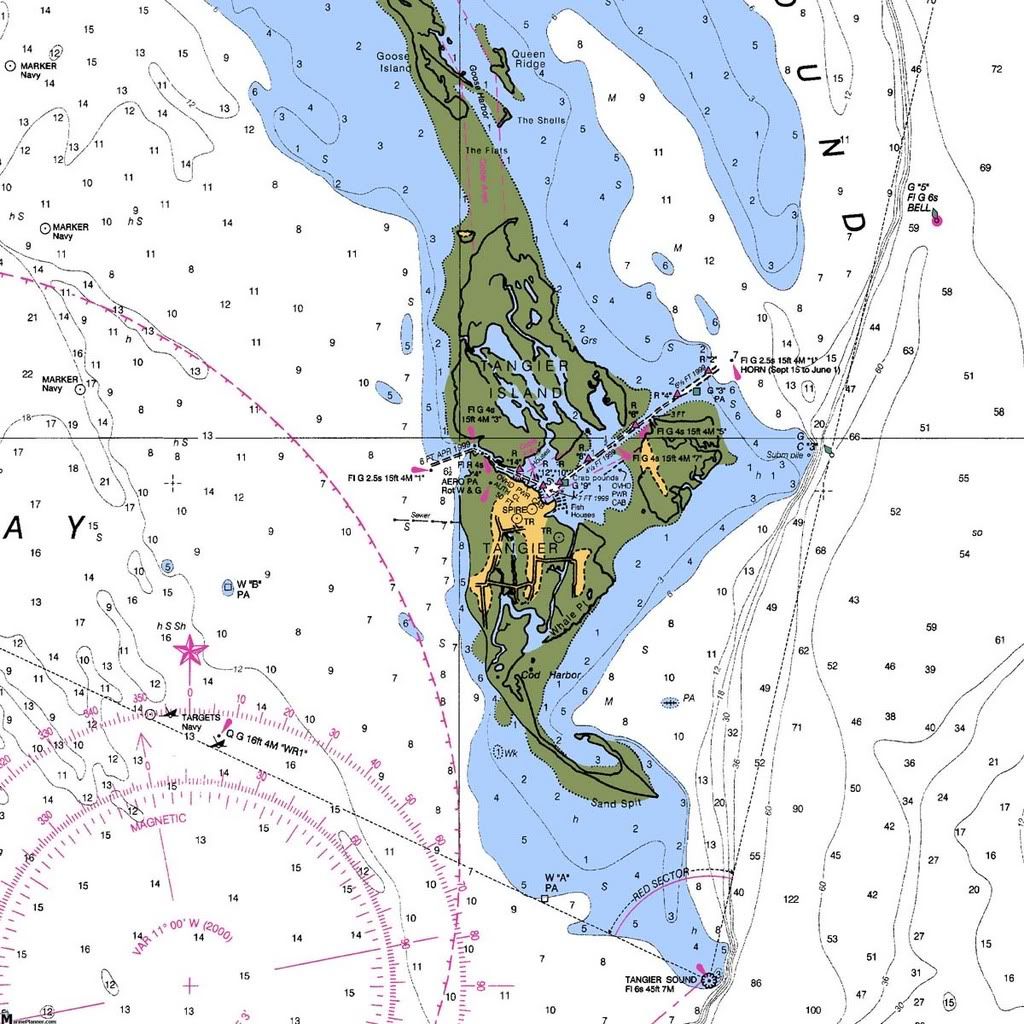 Tangier Island is an interesting place. Discovered by John Smith, there are now 600 year-round residents, it now gets it's water from 5 artesian wells, electricity from the mainland, everything else by boat. The policeman (one) is a retired Marine who just moved to the island to take the job. There are a couple of places for sale and you too can move there. Watch for flooding in September but not too bad a place. Folks are friendly. There is an airfield but no shooting range...
One goes about on foot, bicycle, golf-cart, moped or Kawasaki Mule type vehicles. We saw TWO (2) actual vehicles. One was a compact truck and the other was a compact car that was the Police car. The streets are just two golf-carts wide and there really isn't anywhere to go but the heavier vehicles are used to move loads of soft drinks and such to the restaurants.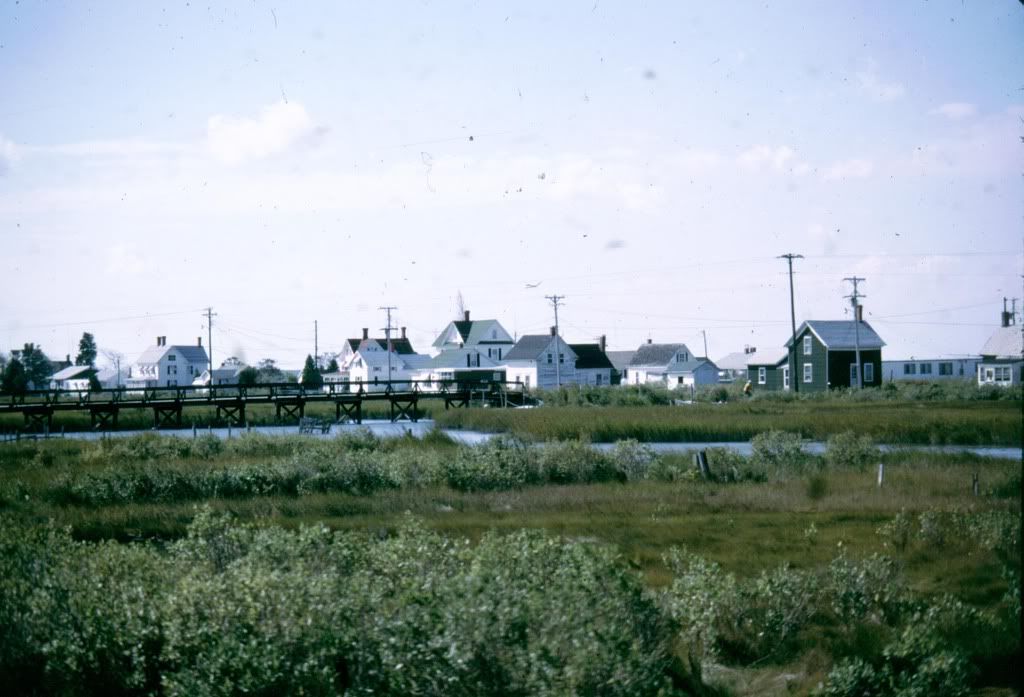 The food was excellent! I think that some of the ladies spend quite a bit of time cooking. There are several choices for the tourist. The restuarants are likely open mostly when the tour boats are in port. Tour boats run out of Crisweld, MD and Reedville (Fairport), VA. Arrival times are staggered to aid management of the tourists on the island. There is also a "mail" boat that carried passengers out of Crisweld, MD.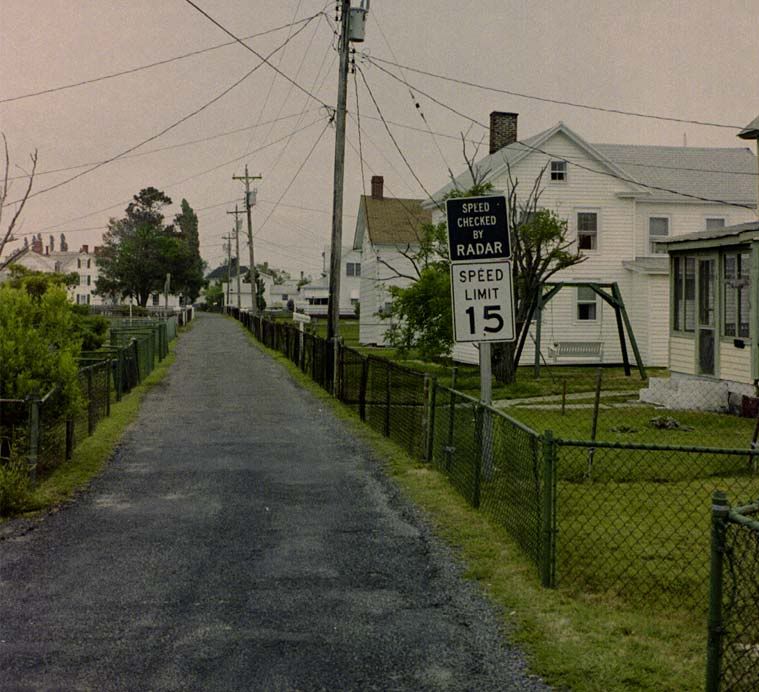 There is a school on the island with 8 students per teacher. A new medical facility is planned and will soon be built. Air evacuation, if required, is provided free to residents. As I said before, there is police presence and we saw a Coast Guard helicopter at the air field. So, if you want to move there, there are facilities and it is great for boats (drawing less than 6'). I told you the streets weren't wide so if you like you can do without a car on the island and do as the other residents do maintaining a car on the mainland.
Reedville was also a fun place, if you like relatively slow paced life! We ate at the Cockrell Creek Deli and Crazy Crab which are two places with a slightly different take on presentation of the same excellent seafood. We certainly ate our fill. Scallops, crab, oysters, and flounder were all devoured with gusto. We also ate at Lee's Restaurant in Kilmarnock and it was another great meal.
Ok, so I've talked a lot about the food. The weather was just so hot, heat index was 112 degrees a couple of days, that we just didn't go outside more than necessary. But the short story is that we'd like to go back and we were looking at properties there. That might be a done deal if I win the raffle of a boat from the Fishermen's Museum!