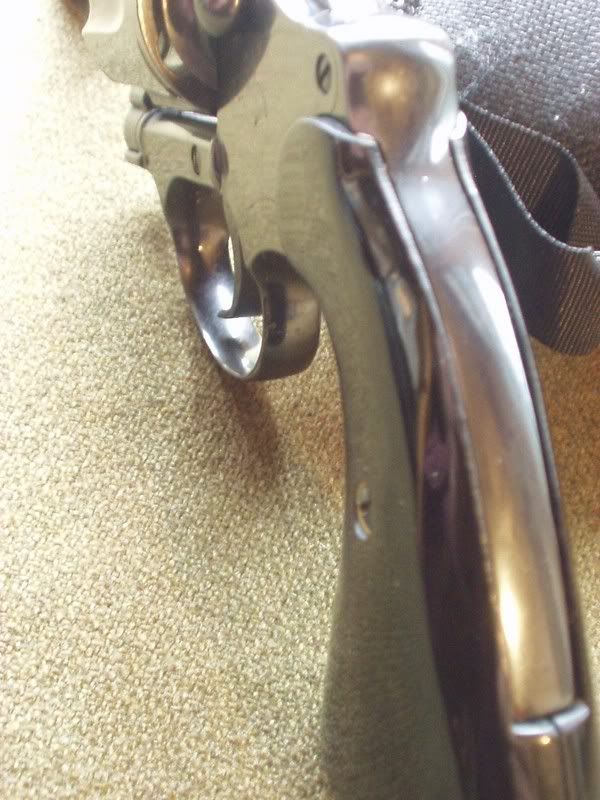 Despite requesting that my backorder be canceled and my money refunded Ajax sent me the grips. The arrived yesterday. First thing I noticed was that they are much thinner than issue grips. They I put them on the gun. I was so very disappointed. If this is what passes for custom, well, you might as well make something of Bondo and Acraglas and be done with it. It was bad enough that the grips stand proud of the grip frame by a good 1/8" front and back (I suppose they might be INTENDED for custom fitting) but they also do not mate well at the bottom. In other words there is a gap between the two halves/grips at the bottom. They fit worse than the grips I got used shown elsewhere. Much, much worse. Today I called for a return authorization number and sent them back. The policy is for CREDIT to be given, not a refund. If I must I'll get other products sold but not made by Ajax.
Meanwhile, I've yet to see my paid for Tyler-T grip adapter. All they have to do, per my last conversation, was to anodize it and it was going out in the next batch, but I've yet to see it.
I will note again that they denied that there was a problem getting the parts anodized. It has been quite a while now. 2 weeks for a polished part, 6+ weeks for the anodized. Do YOU think that maybe they DO have a problem getting the anodization done?