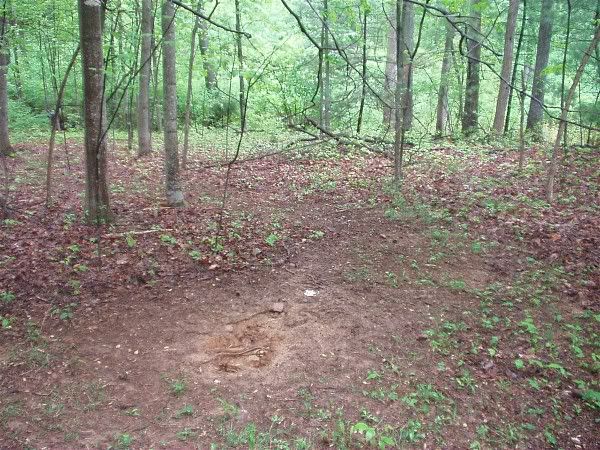 Attracting Deer (for viewing)
My mom wanted to see more deer and I kinda would like to encourage the deer to stay in the area and not be so eager to go elsewhere. So, first thing, I established a lick just off a trail (see photo at left). My next step is to put out some feed and move the feeding station by degrees to where Mom will be able to watch the deer. One concern is that the deer not be seen from the road. We have some local folks who would only see it as an opportunity to kill rather than watch deer.
I'm also going to plant a food plot that will bring in the deer when I can't get feed out.
BioLogic
has been recommended. I might even have some spots in openings on hard to access neighboring woodlots in which I could plant some of this.
Disclaimer - Virginia law prohibits hunting over bait and I will strictly abide by that law.
It is unlawful to occupy any baited blind or other baited place for the purpose of taking or attempting to take any wild game bird or wild game animal or to put out bait or salt for the purpose of taking or killing any wild game bird or wild game animal, except for the purpose of trapping furbearing animals.
Of course this made me want to record some of the animals coming into our little area and thus created a greater interest in Trail Cameras...