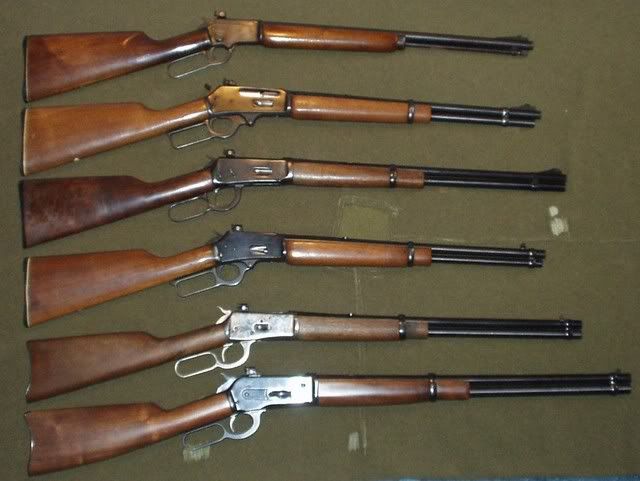 Well, I finally got around to taking my Browning 1886 SRC to a local smith for drilling and tapping the two holes necessary for installation of the Williams Foolproof sight (FP-71).
This gunsmith, Jon Ritenour, has been a fair friend for over 40 years. He was working as a gunsmith at least 10 years prior to our meeting and his family has farmed and lived on the land on which his shop stands for nearly 100 years (at least). A solid member of the community he serves on several boards and works with many sportsmans' groups such as the local Friends of the NRA. In all his years as a gunsmith he has worked on nearly every model of gun made and earned a reputation for honesty and fair pricing.
Unfortunately he is about 35 miles from the house and I do little business in his community. I could never find the time to get the gun up there. I wasn't really motivated though. I hate to take unnecessary risks and this rifle was a substantial investment/cost to me.
Finally, about 8 weeks ago as I write this, I took my Browning 1886 SRC to him to drill and tap the two small holes in the left receiver so that I could mount the Williams Foolproof FP-71 sight. This is a simple job for a smith with the proper tools (which I lack) and I took the gun to him in the traditional down-time of spring. Yesterday, I finally was able to pick it up. Cost $30.
I was wound out and now feel better. He had problems getting to it with all his other responsibilities and then couldn't get it back together. He spent far more time on it than $30 would cover. I suppose this is how it goes with all gunsmiths! But the worst thing of all was that I'm so darn impatient.
In the photo, all 6 of my levers are pictured. You might notice some similarities. From top to bottom, Marlin 39A Mountie .22S-L-LR, Marlin 336T .30-30, Winchester M94 .30 WCF, Marlin 1894C .357 Mag., EMF/Rossi M92 "Hartford" .45 Colt, and the Browning 1886 SRC .45-70. Note the difference in bulk between the M92 and 1886.