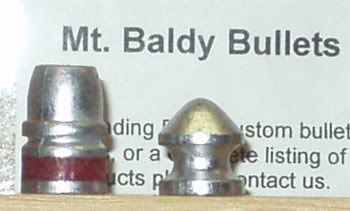 "Collar Button" Bullets in the .45-70
I'm always looking for some lighter "fun", small-game or gallery loads for my rifles. This includes my two .45-70 Government chambered rifles. The subject bullet is the bullet shown on the right.
The first of these was a "custom shop" 24" bull-barrel for my Thompson-Center Contender. Produced by the Thompson-Center Custom Shop and sold in bulk to MidwayUSA, this barrel came without front sights. I mounted a Weaver 2½X rifle scope with heavy duplex reticule and it works very well indeed. It certainly gets ones attention with 400 gr. bullets at 1700-1800 fps, after all the rifle only weighs 6 lbs! Seems a natural for the lighter, fun loads.
The second was my Browning 1886 SRC. This rifle was bought nearly NIB from a forum member at Paco Kelly's Leverguns Forum. It is a wonderful rifle and even with the issue original form ladder sight is fairly accurate shooting into 3 inches at 100 yards with all factory ammo. Now, in accordance with my prejudices, I've got a Williams Foolproof FP-71 installed. This rifle weighs 1½ pounds more loaded than the Contender and so recoil isn't quite as bad but it would be nice to have a light load for fun small-game hunting or plinking with the grandson (sometime in the future, he's only 2 years old...).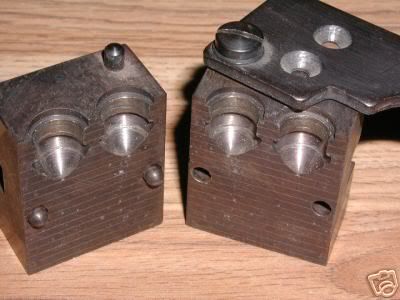 The Lyman 457130 is a bullet weighing approximately what a roundball would weigh but in the form of a conical. This is made possible with the BIG rounded groove in the middle of the bullet. Intended for indoor use, Frank of Mt. Baldy Bullets recommended 9 gr. of Unique with these bullets. Lube is liquid Alox, I recommend two coats for the longer barrels. If loaded with blackpowder, liberal use of SPG might just be a good idea!
Still, other projects and family needs had put off range time. Oh but that was frustrating. Then, as soon as the ammo was loaded, the rains which had been sadly lacking came for several days. No Chrony operation in those conditions. More waiting...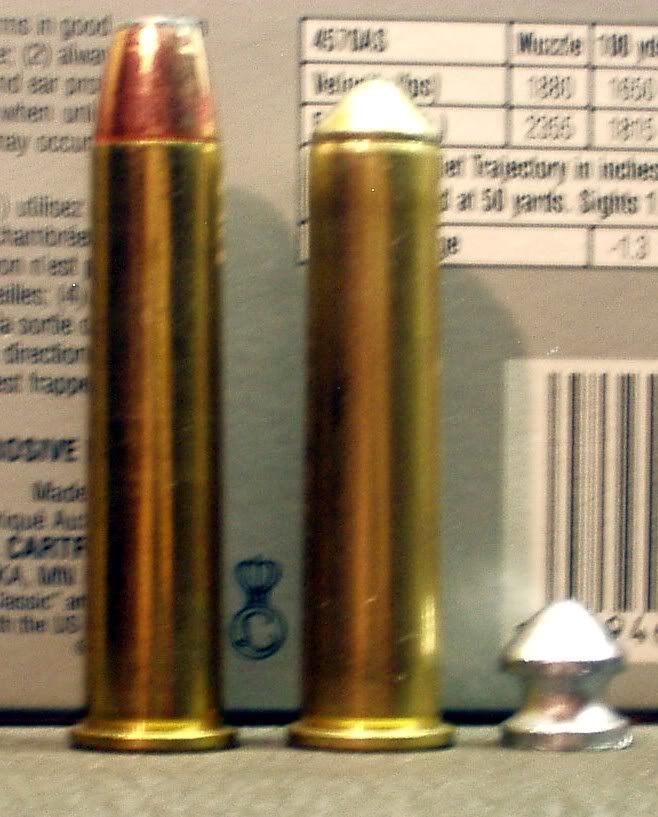 And then I got to go. It was a beautiful day to shoot. The Chrony went up without a snag and I had my Contender with the scoped 24" .45-70 barrel to do the testing. Velocities averaged to 888 fps and 525 fpe but the SD was 115! The max difference was 174 fps!! Heck I had one load that flamed out the barrel. I held my breath and then saw the bullet impact the backstop. It must have crawled out there it took so long.
I think I have lots of work to do here.