I was cruising through my copy of the Sportsman's Guide catalog before I threw it out (as I usually do) and saw that they had Colt DS/PPS stocks for the post-66 frame. At least that is how it was written up and I took a chance. Fingers crossed, I got the stocks only about 9 days after ordering! Double dose of shock, they were as advertised, used (VERY) and for the post 66 frame. They even FIT. Only trouble is they didn't come with a grip screw and seem to be threaded differently than the two sets of Herretts I have. The checkering is nearly worn smooth and it appears that either side came from a different set, ie this is a mismatched set.
So, who could re-cut the checkering (I don't know if I want to try it but might) and would this cost more than it is worth (likely)? I think I can get the bottoms to match. What would be the correct finish? Well, maybe I should just sand them smooth as was recommended several times. I could also finish with Tru-oil, also recommended.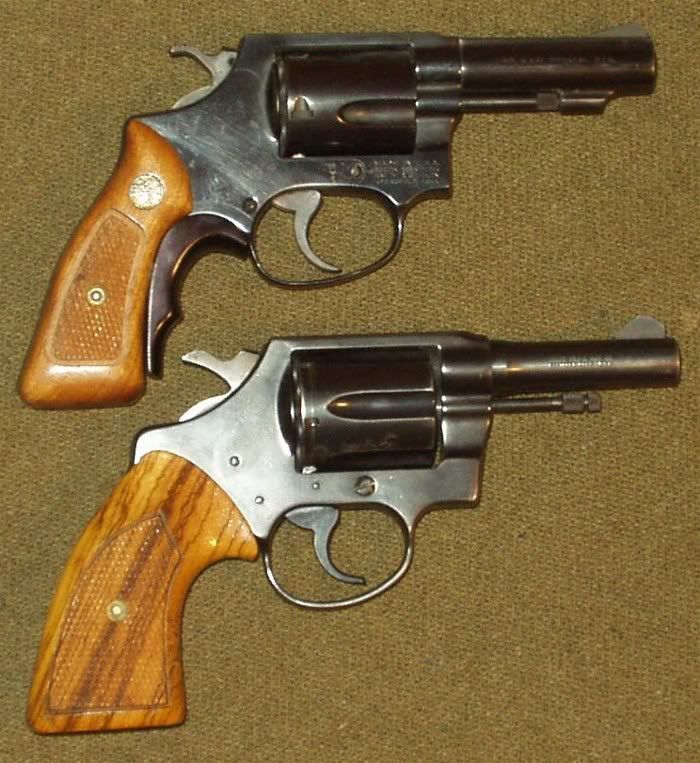 I love the gun, about the size and weight of the J frame S&W with one extra shot/chamber. However, I'm grip picky and would like the standard grips with a Tyler-T grip adapter. First, I need the standard grips, hence the purchase of these. This would give me a set-up even more like my S&W M36 as shown here. Whether or not the new set up would actually be more concealable is unknown but unlikely, I think I'll just think it less likely to "print".