The Department of the Interior doesn't believe that states which issue concealed carry permits (aka concealed handgun permits as here in VA) know what they are doing and want you to disarm when you enter a national park.
This is what we got in response to a petition for them to honor VA CHPs
.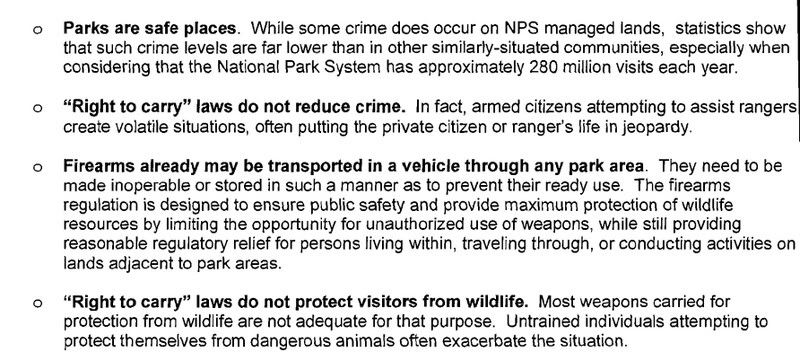 What these folks don't realize is that the parks exist inside other political entities the citizens of which have acted to ensure that certain rights can be exercised and that the DOI via the NPS are denying exercise of those rights.
Let's go get 'em. Contact your Senator and Representative to move on already introduced legislation so that you can exercise your rights everywhere in your state and reciprocating states.