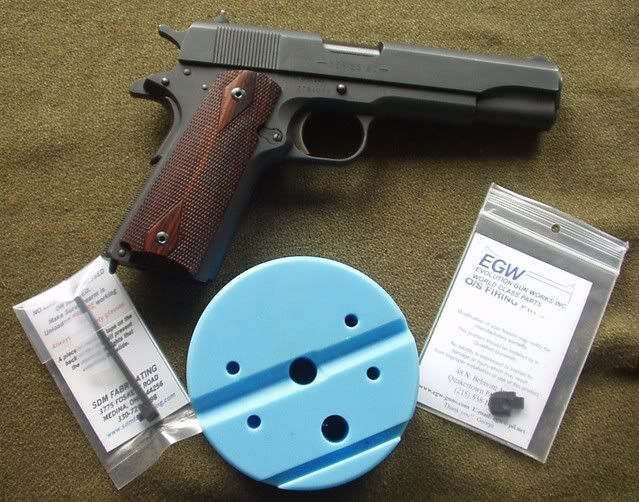 The
firing pin stop from EGW
and the
SDM firing pin stop tool
both arrived in today's mail. Shown with the Brownells pistol bench block and my 1991A1, everything is ready to go to fit the EGW FPS to the 1991A1. The stone(s) are downstairs in the tool chest waiting for me to have the free time to sit down and do this right. I'm excited!
As I mentioned earlier, this should provide some real performance benefits for the gun. I'll be doing a side by side comparison of the pistol's performance with the two FPS and no other changes.
Thanks again to OD, Tuner, Xavier and the gang.
Now, here is a pic of both FPS on the bench block. Aside from the tight fit, you can easily see the major difference in the two FPS.