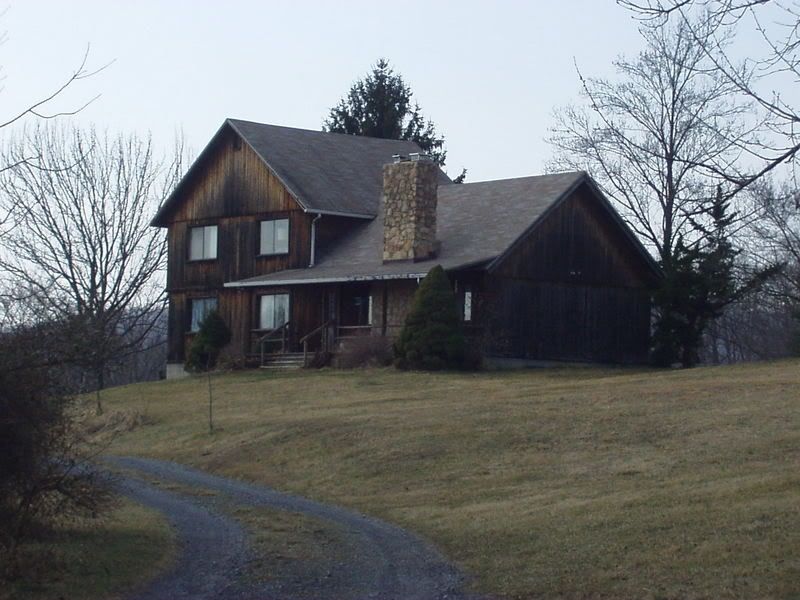 I spent some time working on Mom's place yesterday afternoon. The photos are of the house which is on 16-1/4 acres (more or less). We're trying to maintain the grounds with an eye towards likely later sale. Some of the places in the immediate area of the house and along the driveway were overgrown so I've been clearing that out.
I've shown the house
after
removing the 8-10 foot high and wide landscaping plants. However I still have the stumps and I've been digging these out. Quite a lot of work with mattock, ax, and sometimes, digging bar.
I also have some junk to take to the dump. One piece of that is an old toilet with a cracked tank that I broke up today so that I could more easily lift it into the truck. A side benefit is that the "johnstone" is fun to knap. I hope I'll be able to post a spear point later. I know one thing, this will produce some sharp points. I barely brushed an edge and laid open one finger!
It is also about time to start refiring up the old mineral lick. Seemed to do well in keeping deer in the area. I will also feed more agressively so that Mom can see more deer close to the house. That's a treat for her.