No, I couldn't help myself. I've been wanting to have an example of the Ruger Bearcats but really preferred getting one of the older guns. Yesterday, I happened to walk in on Nuckoll's Gun Works and they had one, serial B2XX! Not great condition. There is considerable blue wear to the left of the barrel and a couple of scratches. But, there is no rust, no dings in the trigger guard, no chips or dents in the stocks. I got it for $245. I'll amend this post with photos as soon as I can get the gun in front of a camera.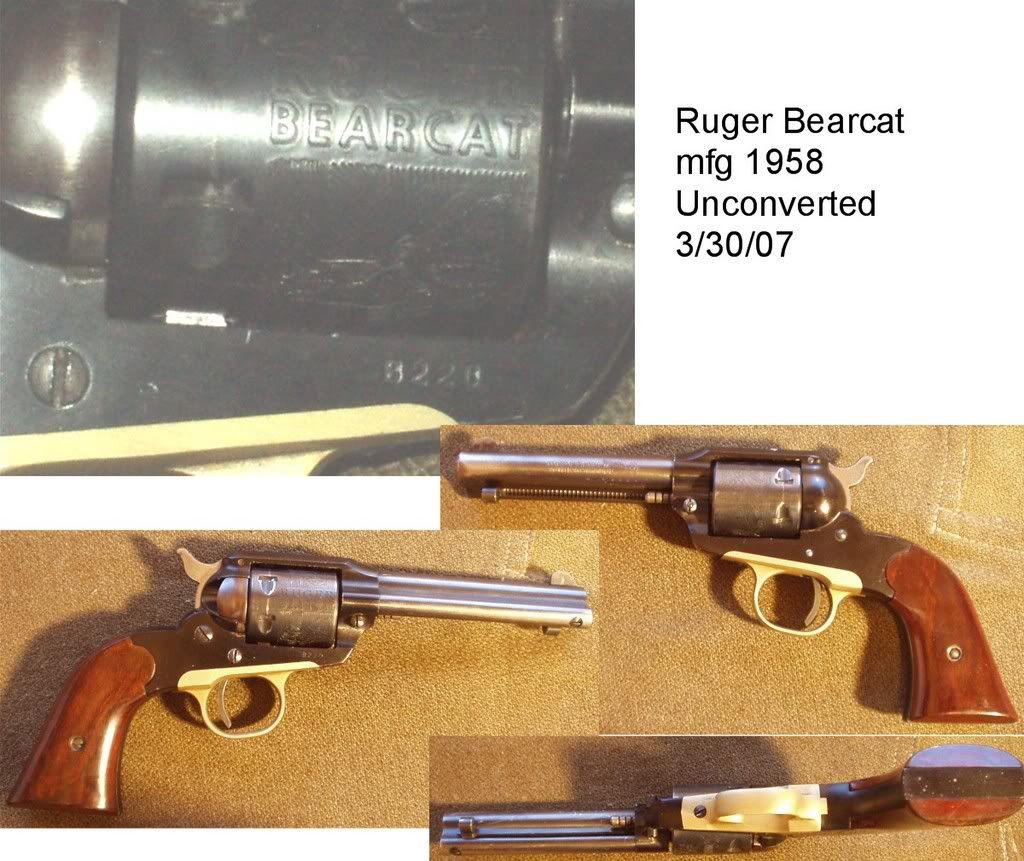 This first year gun may not be in the best of condition but it is a treat. There is something to be said for Bill Ruger's marketing savvy. When I was a kid and saw one of these on display it was certain to elicit drooling and nose prints on the display case glass. When I actually got to shoot one I was old enough that I'd come near to completing my physical growth and didn't get to enjoy the tiny revolver for what it is for young people, a revolver scaled to work for young people. Oh, it is a joy for us older and/or larger folks but for kids, what joy it must have been. I just know the grandkids will love this little gun.
William B. Ruger, in an interview with James Bequette, said of the Bearcat,
"Always admired Remington's percussion revolvers. They felt better to me than the Colts. The Bearcat was obviously developed after the Remington design. It was a smaller version than the Remington Army. More like the Police revolver. We used some radical ideas, having an aluminum frame for example, to produce it more efficiently."
I understand that there are quite a number of variations of the old model, 1958 to 1970, the Super Bearcat, from 1971, and new model, 1993 and later, that a complete collection of Bearcats requires one to obtain well over 40 guns.
Links:
-
Steve Fjestad the author and publisher of The Blue Book of Gun Values discusses the value of a Ruger Bearcat revolver.
-
True Blue Sam the Travelin' Man: Working On Your Ruger Bearcat